Transforming Paint Ontario – NEW Sponsorship Opportunity
You can become part of the show! Your name will be on an exclusive event space of your choosing. A limited number of panel/event spaces are available.
In a world with so many hardships, we ask you to consider contributing to art – something that will bring joy! Your support will make a lasting impact on both our fundraising efforts and the vibrant cultural community that we serve. We look forward to hearing from you.
See an update on our fundraising efforts as of November 2023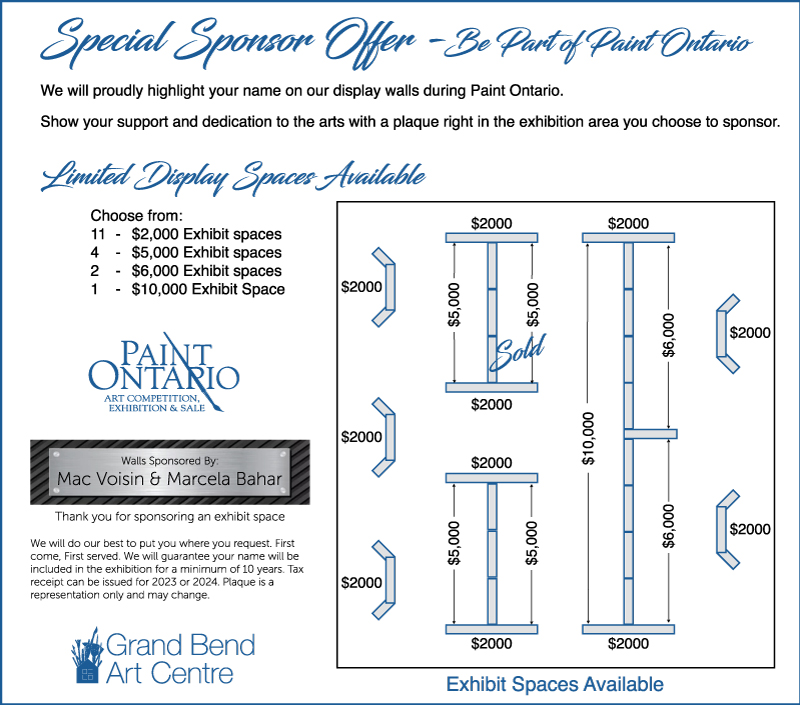 View our other sponsorship levels: Why Transform
Paint Ontario?
Why does Paint Ontario need a new home?
Due to a significant reduction in available display space at the renovated Lambton Heritage Museum, a new venue became essential for the survival of Paint Ontario. A smaller show would result in severely reduced opportunities for both artists and art appreciators, as well as proportionally reduced income for the Grand Bend Art Centre (Paint Ontario's governing body) to fund its programs.
Keeping the show in the Grand Bend community area is a top priority for the GBAC Board of Trustees. However, suitable local venues are not readily available. The solution is a combination of custom-built walls and lighting to annually transform the Grand Bend Legion into a premier-class art gallery, commencing in May 2024.
Why is Paint Ontario worth saving?
Largest show and sale of representational art in Ontario
Over 200 juried paintings exhibited from as many as 700 entries
A Grand Bend and area local community event and tradition for 26 years
The show is the primary source of funding for GBAC programs including pottery facility, school music program, beach house murals, beach sculptures, pottery tulip and flower garden, annual "Perch & Paint" plein air event, and more. (Nearly 35% of P.O. gross sales are allocated to program funding)
Provides artists with income (65% of P.O. gross sales go directly to artists)
Involves over 60 community volunteers. No paid staff
Brings shoulder season visitors to restaurants, hotels, retailers and more
A creative, cultural and inspirational experience
Why is fundraising necessary?
The budget for acquiring equipment that meets the necessary standard, including display walls, lighting, storage and installation, is $140,000. This equipment would be transferable to another location, such as a new community centre, should the need arise in the future.
Some of the required funding may come from granting bodies. However, the GBAC is looking to the Grand Bend and area community to demonstrate its support in tangible financial terms and is inviting area residents and business people to become donors in support of making this dream come true. The Grand Bend Art Centre is a CRA registered charity and donations are eligible for a tax receipt. Donor levels and benefits are detailed below.
Be part of keeping Paint Ontario a vibrant and sustainable annual event in the Grand Bend and area community!
Fundraising Update
A BIG, BIG thank you goes out to the individuals and community organizations who have already supported the Grand Bend Art Centre's fundraising initiative to reimagine Paint Ontario. Thanks to the generous donation of $20,000 from the Rotary Club of Grand Bend and a $9,000 grant from the Sunset Community Foundation, the campaign is off to a strong start with over $50,000 raised since mid-July. Unfortunately, a much hoped for Trillium Grant was not forthcoming.

Paint Ontario is owned and produced by the Grand Bend Art Centre and is our major fundraiser that supports all the Art Centre initiatives. We need your help to reach our goal. An additional $93,000 of pledged support is required before the end of the year. We appreciate any and all sponsorships.
We want you to be a part of the next transformation of Paint Ontario.
Just like a work of art develops, you can watch of the transformation of Paint Ontario.
Video by Saby Siren Productions
Paint Ontario has gone through many changes since it was launched by Barry Richman in the old IGA building in 1998. The show has grown in size and prestige since its opening. In 2014, The Grand Bend Art Centre took the reins and added categories and awards that attracted serious collectors and over 100 talented artists. As the major fundraising effort for the Grand Bend Art Centre, Paint Ontario evolved to where over 200 amazing works of art were displayed and sold at the beautiful Lambton Heritage Museum.
It is time for Paint Ontario to transform again. We are changing venues. With $10,000 in building renovations to be completed at the Grand Bend Legion Hall, it will also be transformed. Watch as the facility becomes a sought after venue for weddings, gallery openings, music events, and so much more. With the use of inventive portable lighting and walls systems, the Grand Opening of Paint Ontario will be hosted at its new venue, the Grand Bend Legion, in 2024.
What Paint Ontario will look like when complete is nothing short of breathtaking.
This project promises to be a game-changer for art enthusiasts across the region. With an innovative lighting system and flexible portable walls working in concert, art on display will truly shine like never before.
The new lighting system is designed to showcase artwork in the best possible light. Customized to meet the needs of each individual piece, the lighting will create a dynamic atmosphere that changes with each event. Visitors will see the art in high definition, revealing details and textures that would otherwise go unnoticed.
But that's not all. The flexible portable walls are another key feature of this project. The fabric covered walls can be easily moved and reconfigured, allowing for a variety of exhibit layouts and mounting styles. This means that the space can be tailored to suit the needs of each event, creating a truly unique experience for visitors every time they step through the doors.
Paint Ontario makes creativity happen.
Look what Paint Ontario brings to businesses, residents and the community.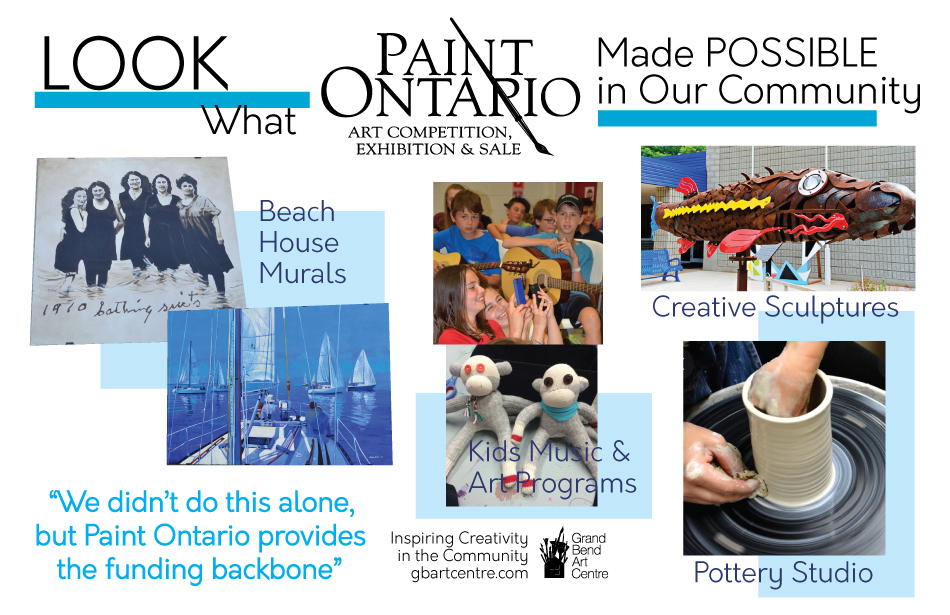 The Grand Bend Art Centre's major fundraiser is Paint Ontario. The Centre Board has proven success "inspiring creativity in the community" through sculpture, beach house murals, music programs for children and a pottery studio. Like these and other Art Centre events, we are determined to make this transformation a success.
For business, Paint Ontario welcomes approximately 2000 to 2500 people each year during the shoulder season – people who have lunch, dinner, stay over at a local hotels, have breakfast and shop.
To residents, Paint Ontario brings creativity, the likes of which is hard to find locally all in one place. 200 to 300 original pieces of art is exhibited by some of the most talented artists around – Artists who are competing for generous and coveted awards from this prestigious show – and what a place to take your friends and family. Paint Ontario is a visual stimulus that is stunning to experience right when you first walk in the doors, an almost tactile experience.
Paint Ontario facilitates the opportunity for patrons and artists to meet. Throughout the opening gala and the show there are events for mingling and conversation.
This is a massive undertaking. We need the community's support to raise just over $137,000.00
To meet our target for a May 2024 opening, we must raise the necessary funds, renovate the Legion, and purchase walls and lights.
Here is the breakdown:
Portable wall system – $61,632.29
Portable light system – $34,231.51
Legion interior renovations and upgrades – $10,000
Legion lighting upgraded – $11,256.40
Storage trailer for walls and lights -$20,000
The Grand Bend Art Centre will be submitting multiple grants in order to meet our target. We are pledging $10,000 from previous fundraising to start moving forward with the project.
Our community has been so supportive over the years. We are asking that you help us meet our goals. A significant portion of the total amount needs to be raised by October of this year in order for the project to move forward.
The Grand Bend Art Centre is a charitable organization and can issue receipts for the full amount of any donation to Paint Ontario over $20. If you would like to donate, there is a link in the top menu bar or you can click HERE.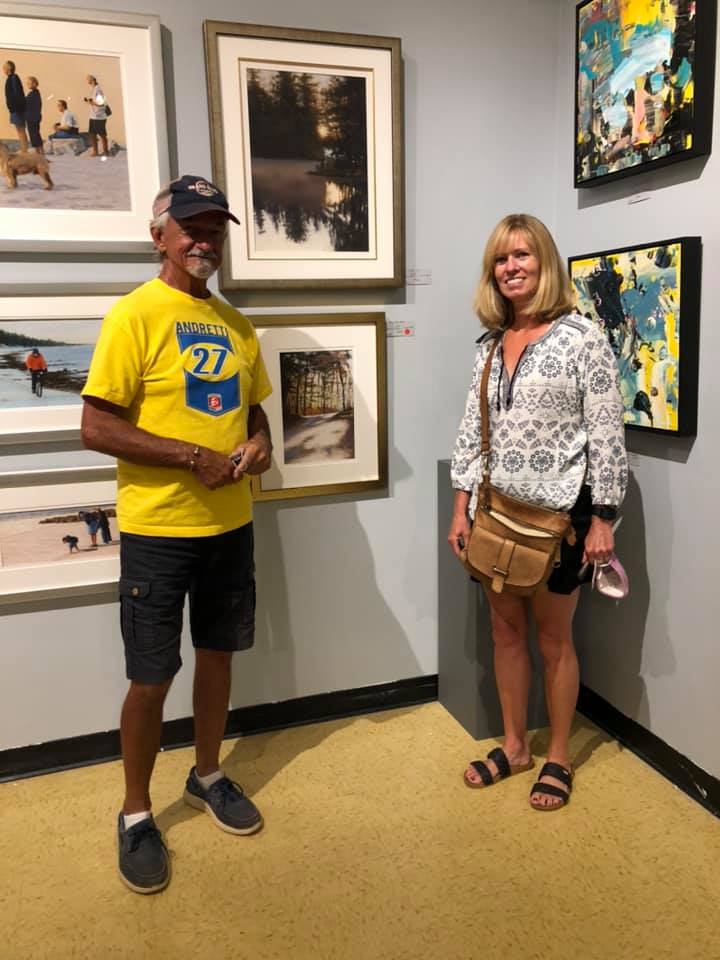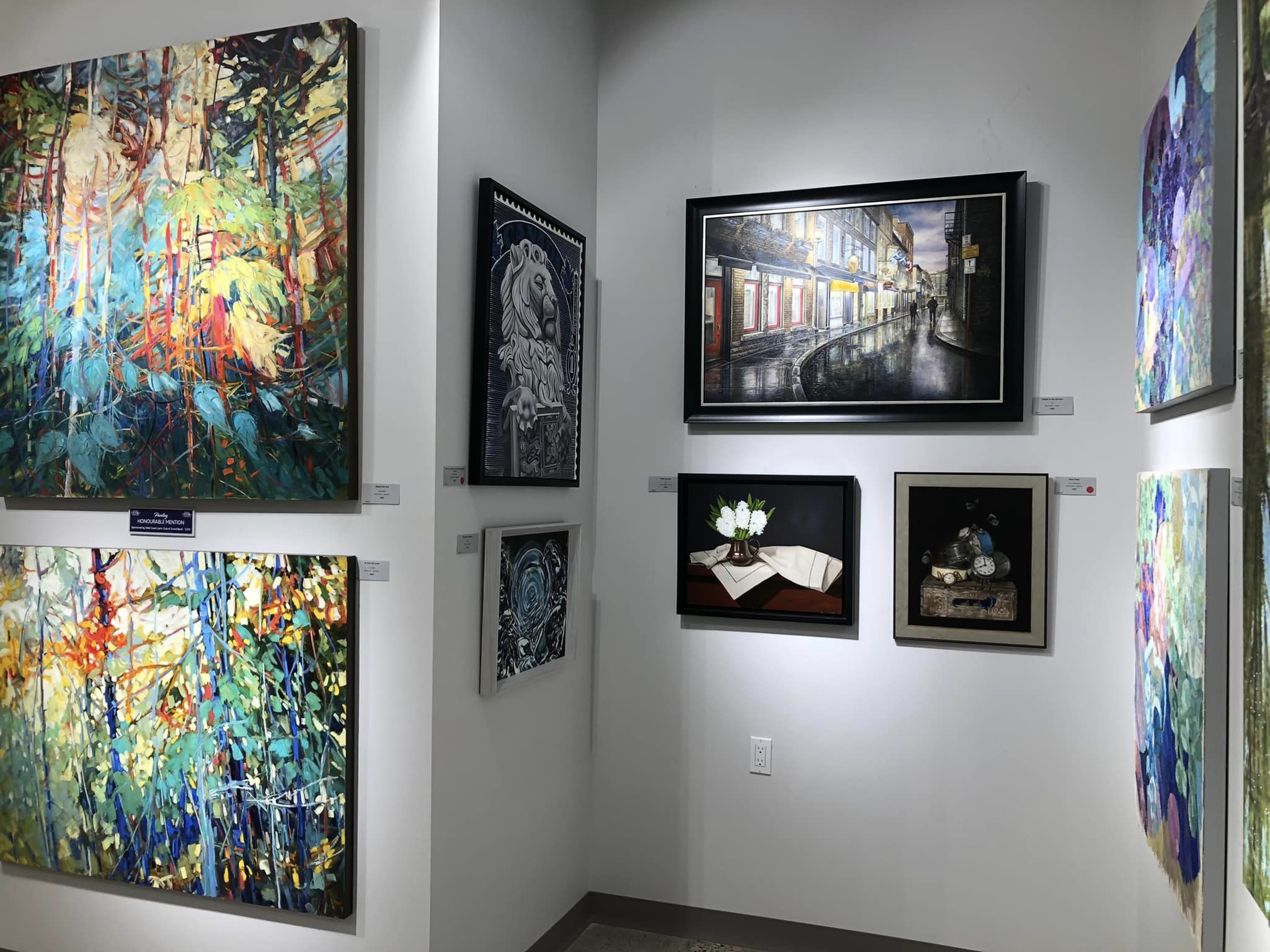 There is always change. We are ready.
We asked ourselves what would happen if we were forced to change venues once again. This was one of the factors in the decision to purchase portable lights and walls. However, we are also creating a modernized facility for the community to use. The renovations being done on the upper level of the Legion include permanent track bars for wall coverings, as well as fresh paint and new track lighting. The Legion plans to rent the space for large and small events throughout the year.
Paint Ontario setup will be portable and can be used wherever we call home. The lights can be moved to create an intimate atmosphere anywhere and provide the upscale visual impact expected of a high-end gallery. The portable wall system can be used in multiple configurations for dynamic shows each year. Eventually these two systems could also be available to rent.
What a TRANSFORMATION this will be.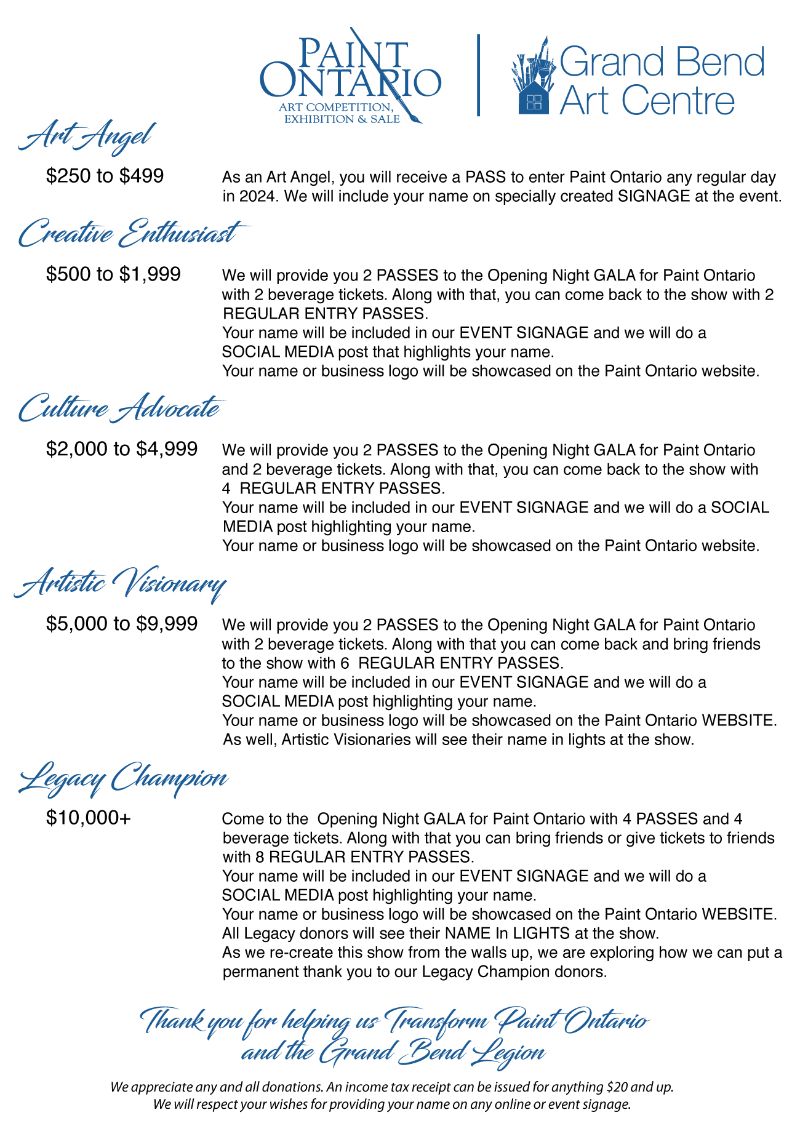 Check us out on Facebook, on Instagram, on Twitter– Join our mailing list