Paint Ontario 2019 a Resounding Success!
On Friday, March 29th the doors opened on the Paint Ontario Art Show and Sale at the Lambton Heritage Museum, Grand Bend. Artists were awarded over $7,000 in prizes. The show attracted a record number of visitors from all over Southern Ontario and beyond and generated record sales as well.
The scope of Paint Ontario is enormous. Over 200 original paintings filled the exhibition hall to capacity and brought to life the beauty, character and diversity of Ontario. Newly introduced in 2018 and back by popular demand the 'Faces of Ontario' portraiture showcase added a great dimension to the show. Show prices ranged from $200 to $4000, making purchasing an original piece of art accessible to all.
For visitors, art came to life with live demonstrations and talks by international, national and local artists. There were workshops for artists too. Show visitors enjoyed a Saturday bar featuring an Ontario wine and a great craft beer.
Stayed tuned for details about our 2020 show!
Thanks to local area restaurants and hotels for offering special menus and rates for show visitors.

  click on logo to view website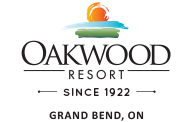 click on logo to visit website
Local Transportation
Groups of visitors can arrive courtesy of Wave Transportation and Tours. Contact 548-388-9283 to arrange personalized transportation for your group within 100 km of Grand Bend.