Paint Ontario 2020 is still coming! Yes, the show will still go on, with some modifications.
On September 2nd the doors will open on the 24th annual Paint Ontario Art Show and Sale at the Lambton Heritage Museum, Grand Bend. Last year's show saw artists awarded over $7,000 in prizes. The show attracted a record number of visitors from all over Southern Ontario and beyond and generated record sales as well. We're looking to 2020 to be even bigger and better!
The scope of Paint Ontario is enormous. Over 200 original works fill the exhibition hall to capacity and bring to life the beauty, character and diversity of Ontario. Introduced in 2018 and now a permanent feature, the 'Faces of Ontario' portraiture showcase adds a great dimension to the show. Paint Ontario makes purchasing an original piece of art accessible to all!
*NOTIFICATION* Due to the Covid-19 pandemic and following the guidance of Lambton Public Health, there will not be an opening gala event. We are waiting on further information from our venue in regards to hours of operation and protocol which will be put in place for our patrons' safety. Please visit here for an up to date statement from our Board of Directors. Thank you for your patience! A group of dedicated volunteers, we are thrilled to finally be able to fulfill our commitment to bringing this fantastic show to the public.
Thanks to local area restaurants and hotels for offering special menus and rates for show visitors.

click on logo to view website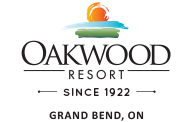 click on logo to visit website