'Places of Ontario' Judges
---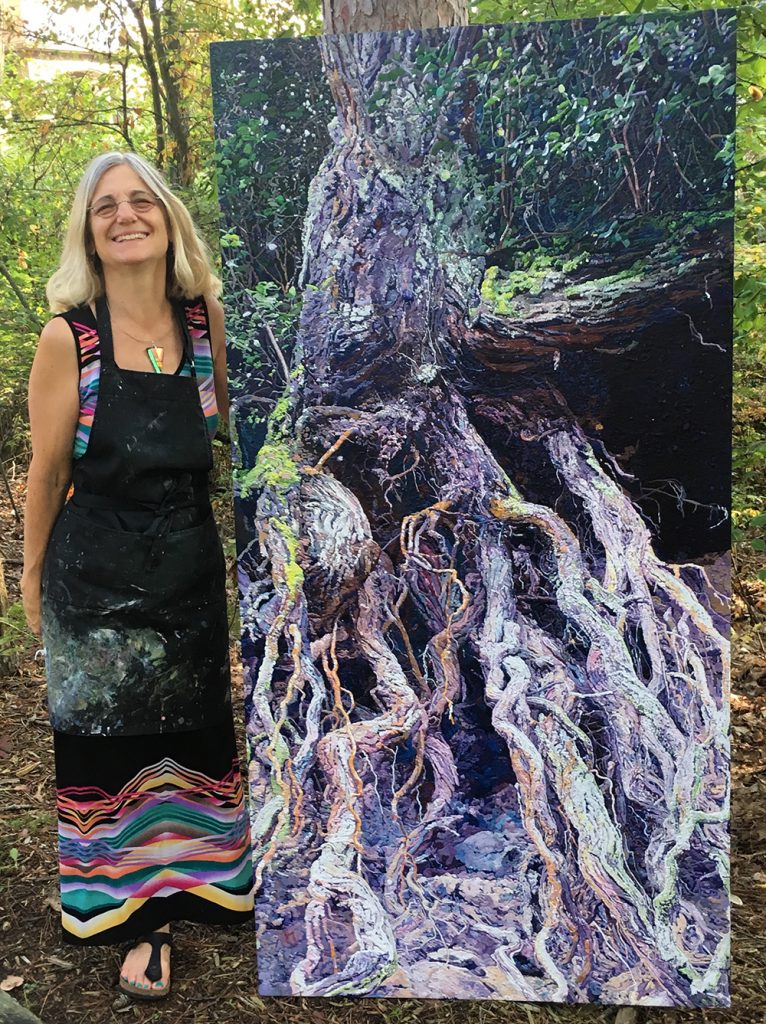 Josy is a Canadian artist, Past President and Honorary Member of the Society of Canadian Artists and an elected member of the Canadian Society of Painters in Watercolour, and the Ontario Society of Artists, who lives in an oak savannah forest adjacent to the Pinery Provincial Park with husband Gord. Josy sees the potential of 'Heaven on Earth' in nature everyday and especially while camping and canoe tripping and expresses this desire in her art. Josy graduated with an Honours BA in Fine Arts from the University of Waterloo in 1979 and a B of Ed from the University of Western Ontario in 1980. Her paintings have hung in over 90 juried and group shows in regional and commercial galleries in Southwestern Ontario and in 16 solo exhibitions. Josy is inspired by circular time, which constantly reveals miracles in nature, and is compelled to paint and share her eyes' interpretation with others. She often paints a close up point of view, breaking the painting into jewels of colour in a mosaic technique originally inspired by her love of impressionism. Josy's latest series is encaustic painting of water lilies. The scale increased to 7ft by 4ft paintings after seeing Monet's water lilies at the Moma. After a visit to the Muir Woods near San Francisco, Josy returned to her Look Way Up series with large-scale encaustics. When you understand Josy's paintings it will change the way you see when you walk through the woods.
---
---
---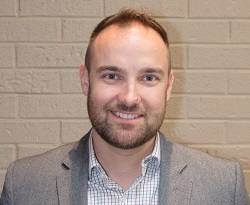 Andrew Meyer
Andrew Meyer joined the County of Lambton in 2016 as the General Manager of Cultural Services, assuming oversight for the Library, Museum and Art Gallery Departments. Andrew began his career in the cultural sector with Western University Libraries, working at the Allen & Betty Taylor Research Library and the Archives Research & Collections Centre at Western. Andrew would transition into the role of Museum Curator with the Municipality of Strathroy-Caradoc, and over a 14 year career with the Municipality, he went on to hold various roles including Community Development Coordinator and Director of Community & Cultural Services. Andrew holds a Bachelor of Arts combined honours degree in History and Visual Arts from Western University, a Bachelor of Education from Western's Althouse Teacher's College, and he is currently studying at Western in the Public Administration Master's Program.
---
---
'Faces of Ontario' Portrait Judge
---
A graduate of the Ontario College of Art, From 2014 -2018 elected 1st vice-president of the CSPWC (Canadian Society of Painters in Watercolour), and holding Signature Status with The Sociey of Canadian Artists, and The North East Watercolor Society (USA), Garry has been juried into many international competitions including the IWS 2016 (International Watercolor Society 2016 ) and has won many awards including:
Blick Art Materials Award 1, NorthEast Watercolor Society 2017
Light Space and Time On Line Exhibit, Special Merit Award 2017
Premier Prix du Salon, Société Canadian du l'Aquarelle 2013
Awards Juror PSEC Pastel Society Eastern Canada Canada 2008
Xylem Award, Canadian Society Painters in Watercolour 2007
Woolfits Award, Canadian Society Painters in Watercolour 2005
Le Prix d'Excellence la Douceur, Société Canadian du l'Aquarelle 2003 (top money award)
His background includes:
full time instructor at Sheridan College, Oakville, ON
full time instructor at Dawson College, Montreal, QC
full time political cartoonist for the Montreal Star and columnist/illustrator for the Cape Breton Post
In 2006 "Trippin' with Garry", a book of his column at the Cape Breton Post was published.
In 2000 he retired from teaching to paint full time. He paints in watercolour and acrylics in studio and en plein air across Canada in summers, and in the Dominican Republic in winters. He lives in Knowlton, QC with his partner Jo-Ann.