When artists who have previously entered the Paint Ontario Competition agree to lend their time and skilled eyes to assist our Curator – (who needs all the help she can get) – with the installation and production tasks involved in mounting such an ambitious show, they forfeit the opportunity to compete.
To counter this egregious state of affairs, we offer these artists hanging space in our Host Gallery. The bonus for them is they need not meet the competition criteria. This means, for example, they can display over-sized pieces, foreign content, portraits, and work that is not in the "representational" style.
2020 Host Gallery
Teresa Marie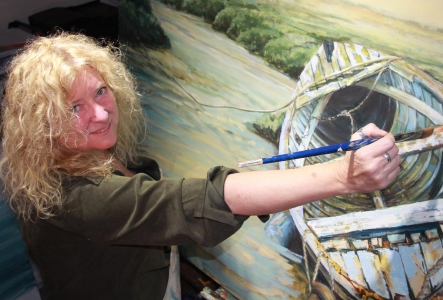 Teresa was a sole-support Mom raising 3 kids when she started to accept commissioned portrait work that had to be slotted into random time spots between retail and bartending jobs. In 1997 she took the big risk known to many artists by giving up the waged work to commit to art. It was a good risk. She's never looked back.
Though commissioned portraiture still comprises over half of her work, her still lifes, sunsets, boats, landscapes and waterscapes grace the walls of patrons world-wide. Her work has been featured in International Artists' Magazine "Master Painters of the World, Canada Showcase."
Teresa is not afraid of strong colours which she uses effectively to convey the joy of discovery that she finds in life. Oil is her preferred medium.
Teresa also produces scenic art for live theatre – Drayton Entertainment, for example. Another example: if you've ever attended a Stuart McLean "Vinyl Café" show, that backdrop you were looking at was her work.
Teresa travels extensively with her husband Peter and she has the photographs to prove it. She aims to produce a series of works based on African subjects and themes. This will be a challenge to time spent with 6 beautiful grandchildren.
Barry Richman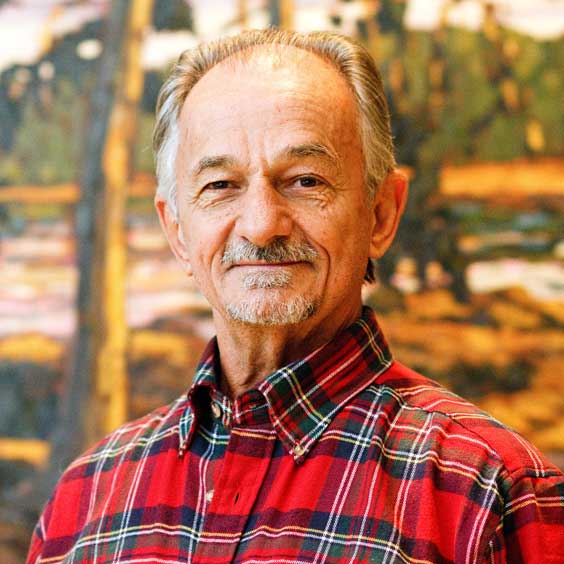 Founder of Paint Ontario, Barry is a representational artist who has won the highest honour awarded by his peers, the title of Master Pastel Artist. In 1996 he founded Paint Ontario (formerly Paint the Huron Shores) to celebrate the beauty of the province of Ontario and to create opportunity for representational artists to have their work seen, juried, and offered for purchase in a high profile venue. 2015 was the last year for Barry's oversight of Paint Ontario. He handed his enterprise into the hands of the Grand Bend Art Centre. Barry was a judge for our 2018 show.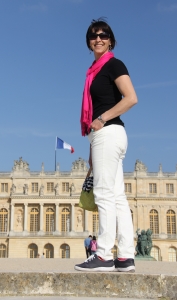 Suzette Terry has been active in the South Central Ontario art scene since graduating from the University of Guelph in 1990 with an Honours Degree in Fine Art and Business.
Having spent her early years in the historically picturesque town of Fergus, then 11 years in Port Stanley, followed by 2 in Kitchener, she now resides in beautiful Meaford.
All of these places have left a mark on her work and her scope of expression. Her subjects range from the human figure to vibrant abstract pursuits. Her mediums follow suit, ranging from paintings in both oil and acrylic, to printmaking and animated mixed media collages. It is this shifting of gears from one medium to the next that spurs Suzette to new and innovative discoveries in both technique and content.
Bold form and strong colours are the hallmark of her style. She has built on her influences: the colours of the Fauves, the abstracts of Picasso, and the simplicity of Matisse.
Her recent trip to Europe with visits to seven major museums and galleries has laid the groundwork for further exciting explorations in her work, including the use of large scale canvases. Subject matter ranges from images of sailing, her favorite pastime, to beach themes, to abstract images of women.
In addition to creating art, Suzette has taught many workshops and classes, and has lectured around Central and Southern Ontario, encouraging and inspiring other artists.
At the close of 2015 Suzette has had 20 solo exhibitions and participated in numerous juried and group shows. Her work can be found in private and public collections in Canada, the United States, England, Australia, and China. www.suzette-terry.com
She is currently represented by:
Davis Canadian Arts, Stratford
Westland Gallery, London
Matilda Swanson Gallery, Clarksburg
Candice Eason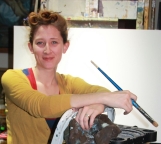 Candice is our emerging artist. Coming from a 12 year professional career in the Scenic Arts she has recently downsized in so many ways.
She moved from the GTA back to her home town of Grand Bend. Instead of running a theatre crew, she runs the lives of a new husband and baby boy. From props to crib paraphernalia, from wardrobe to diapers, from set design to setting a table, from live theatre to real life.
And from scenic backdrop to canvas. She has always enjoyed painting but now has the opportunity to dedicate time to her easel art. She is attracted to still life.
She is also a sci-fi fan. Candace's recent series of paintings is entitled "Abandoned Time Machines." Though she still accepts occasional theatre work (with, for examples, Huron County Playhouse and Theatre Orangeville) she is thrilled to be part of the art community.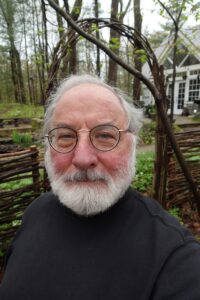 David is a lifelong student of creativity, continually exploring new forms of expression in design, colour and light. A graduate of the H. B. Beal Special Art program, David has combined a career as a Creative Director in advertising with many other interests including painting, photography, writing, woodworking and sailing.
Raised on a southwestern Ontario farm, David continues to enjoy growing things and interacting with the natural environment… animals, gardening, the landscape and the constantly changing weather of the Grand Bend shoreline. These subjects are a constant part of his life and work.
David's paintings have twice been Best in Show winners of Paint the Huron Shores, the predecessor of Paint Ontario. His work has been featured in many publications and is represented in collections around the world.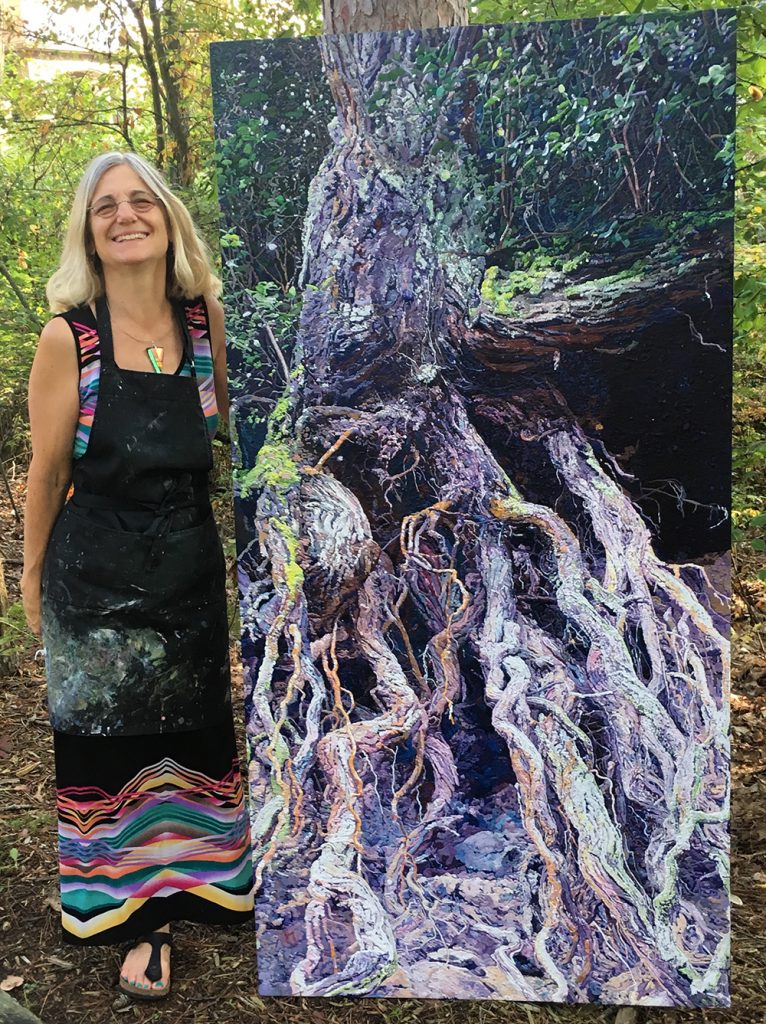 Josy is a Canadian artist, Past President and Honorary Member of the Society of Canadian Artists and an elected member of the Canadian Society of Painters in Watercolour, and the Ontario Society of Artists, who lives in an oak savannah forest adjacent to the Pinery Provincial Park with husband Gord. Josy sees the potential of 'Heaven on Earth' in nature everyday and especially while camping and canoe tripping and expresses this desire in her art. Josy graduated with an Honours BA in Fine Arts from the University of Waterloo in 1979 and a B of Ed from the University of Western Ontario in 1980. Her paintings have hung in over 90 juried and group shows in regional and commercial galleries in Southwestern Ontario and in 16 solo exhibitions. Josy is inspired by circular time, which constantly reveals miracles in nature, and is compelled to paint and share her eyes' interpretation with others. She often paints a close up point of view, breaking the painting into jewels of colour in a mosaic technique originally inspired by her love of impressionism. Josy's latest series is encaustic painting of water lilies. The scale increased to 7ft by 4ft paintings after seeing Monet's water lilies at the Moma. After a visit to the Muir Woods near San Francisco, Josy returned to her Look Way Up series with large-scale encaustics. When you understand Josy's paintings it will change the way you see when you walk through the woods.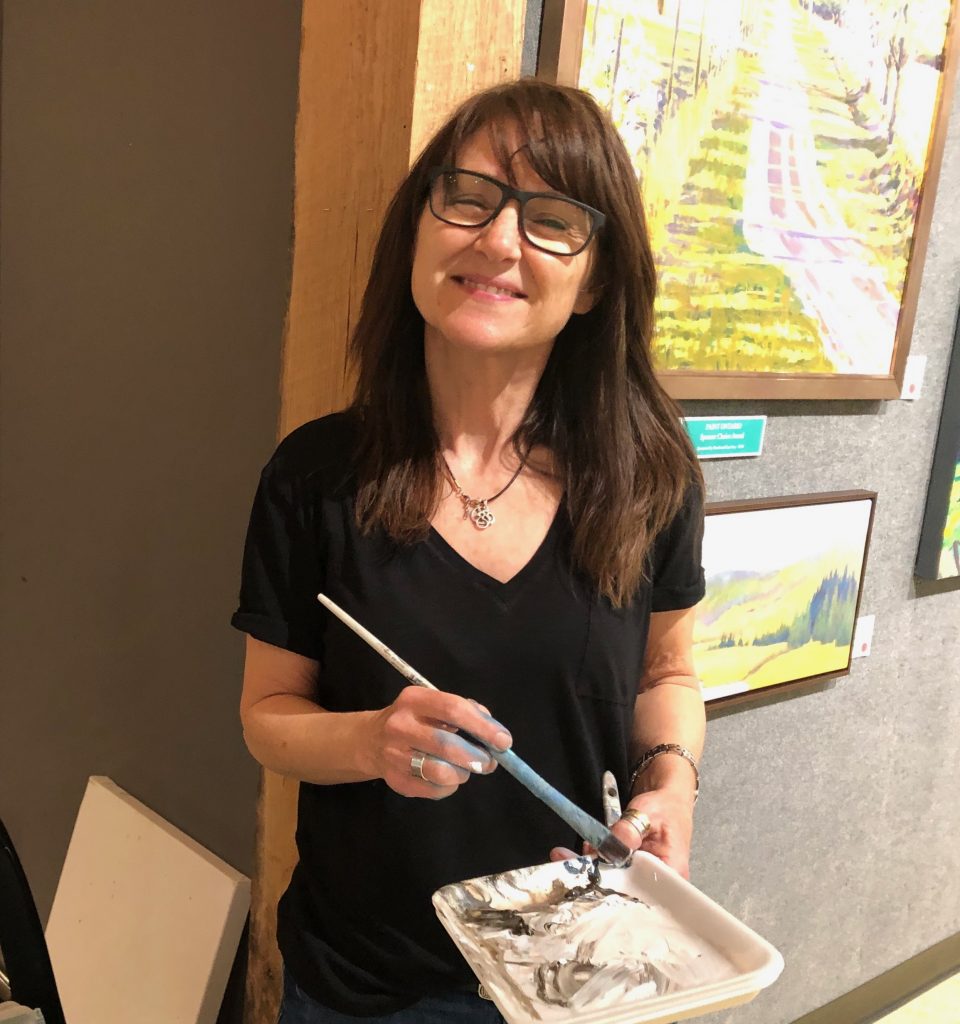 Martina is an artist creating contemporary images in acrylic on large format gallery wrapped canvas. Her focus is for the viewer to experience a balance of energy and tranquility.
Martina was born and raised in South-Western Ontario. She is located in Grand Bend where she works full time as a studio painter. Martina decided in 2007 that becoming a painter was a passion she could no longer ignore. She taught herself to paint through dedicated practice. In the beginning she worked from photographs, but has now moved towards working intuitively and from memory which allows her to focus on creating an image that will convey her love of simplicity and evoke a sense of calm to the viewer. Her subject matter is predominately the Great Lakes. Inspired by the never-ending motion of blues, greens and greys, these elements along with nostalgia give her what she needs to translate her intention.
Janice Cuckovic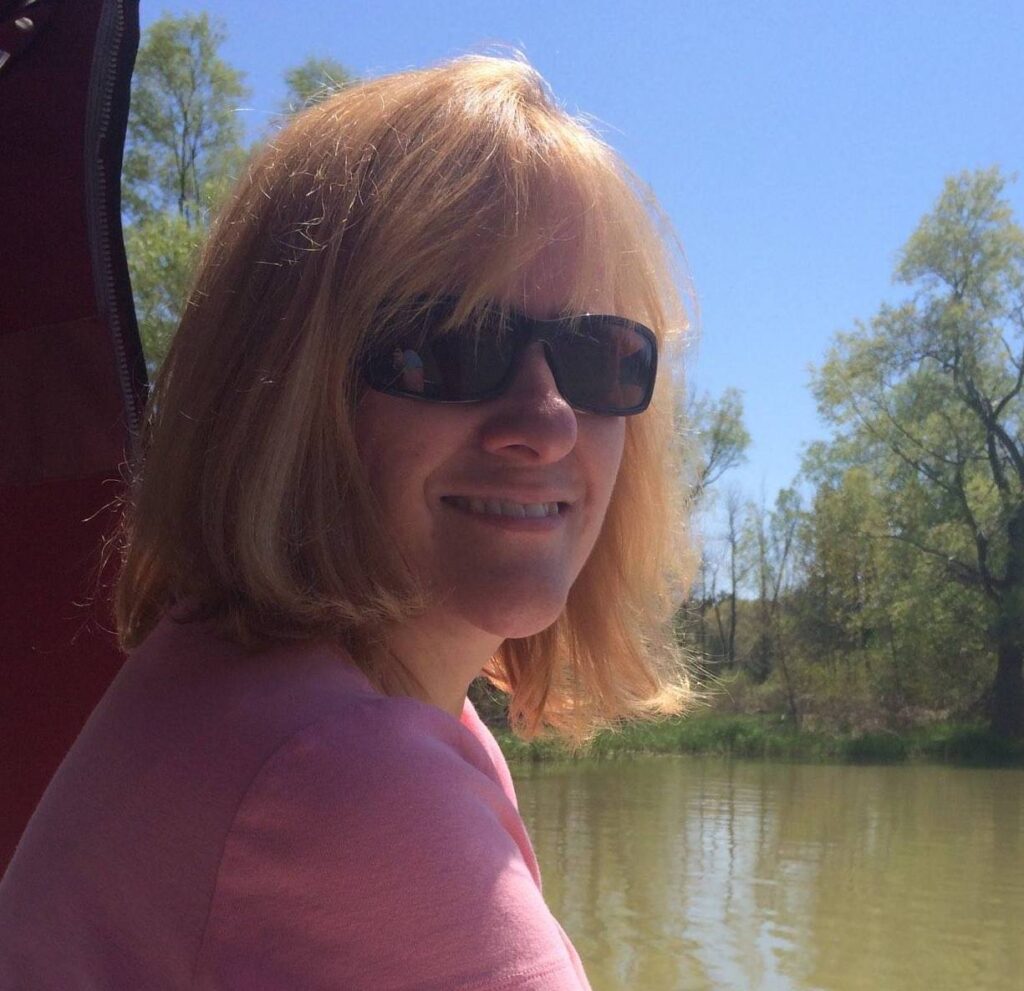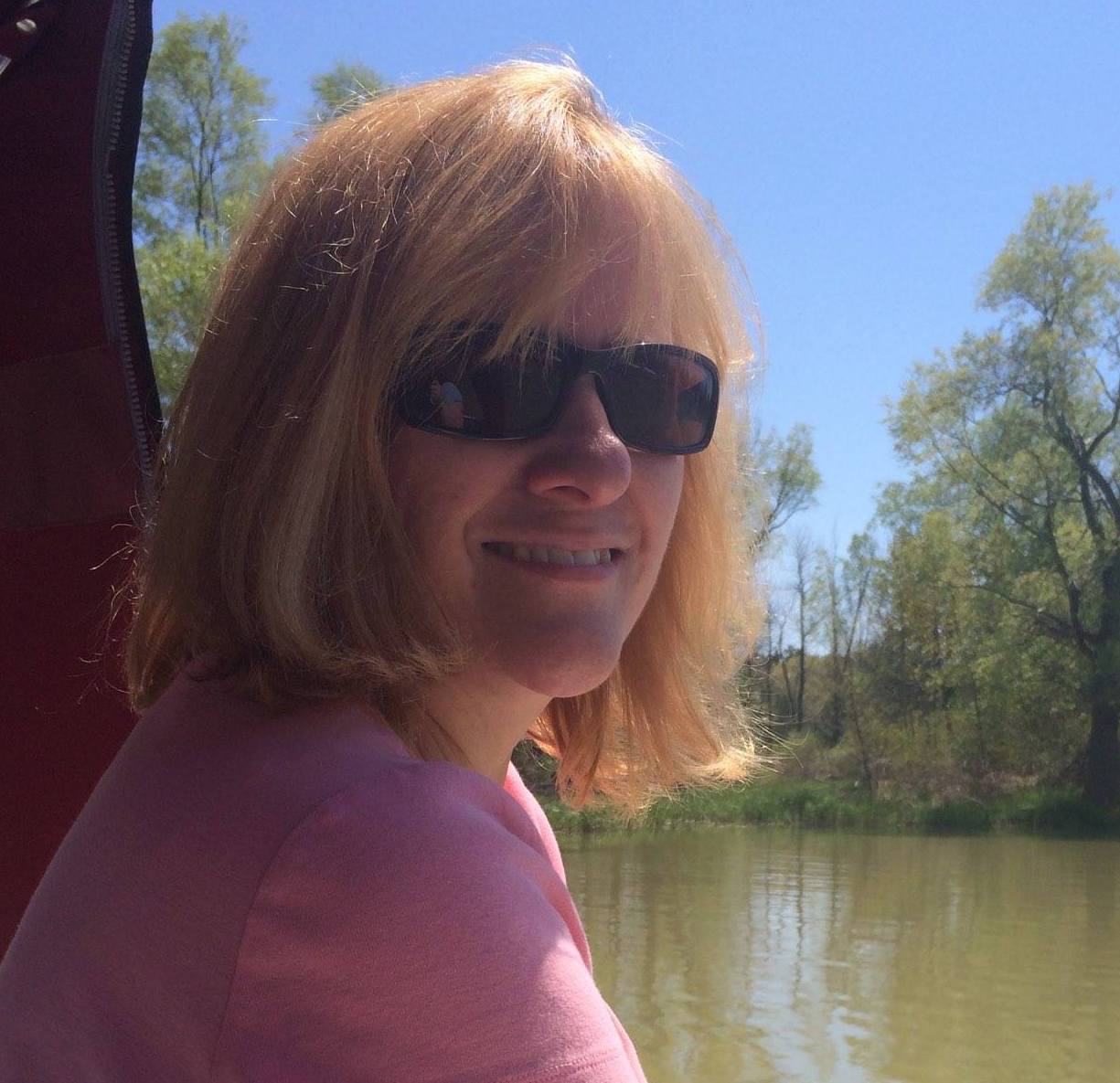 A retired educator who always enjoyed teaching art, Janice is just beginning to dip her brush into the world of art more seriously. Recently moving to Port Franks from Windsor, Janice has immersed herself in several interests she has always looked forward to being a part of – one of them being Paint Ontario. Janice works behind the scenes in several capacities, including website editing and social media promotion of the show. She is honoured to be a part of the host gallery, in the company of such talented and awe inspiring artists.