April 17th from 6 – 9pm at the museum
New this year, "Pints & Palettes" is a special feature night!
Buy tickets online through Ticketwindow
Tickets also available at the museum or at the door.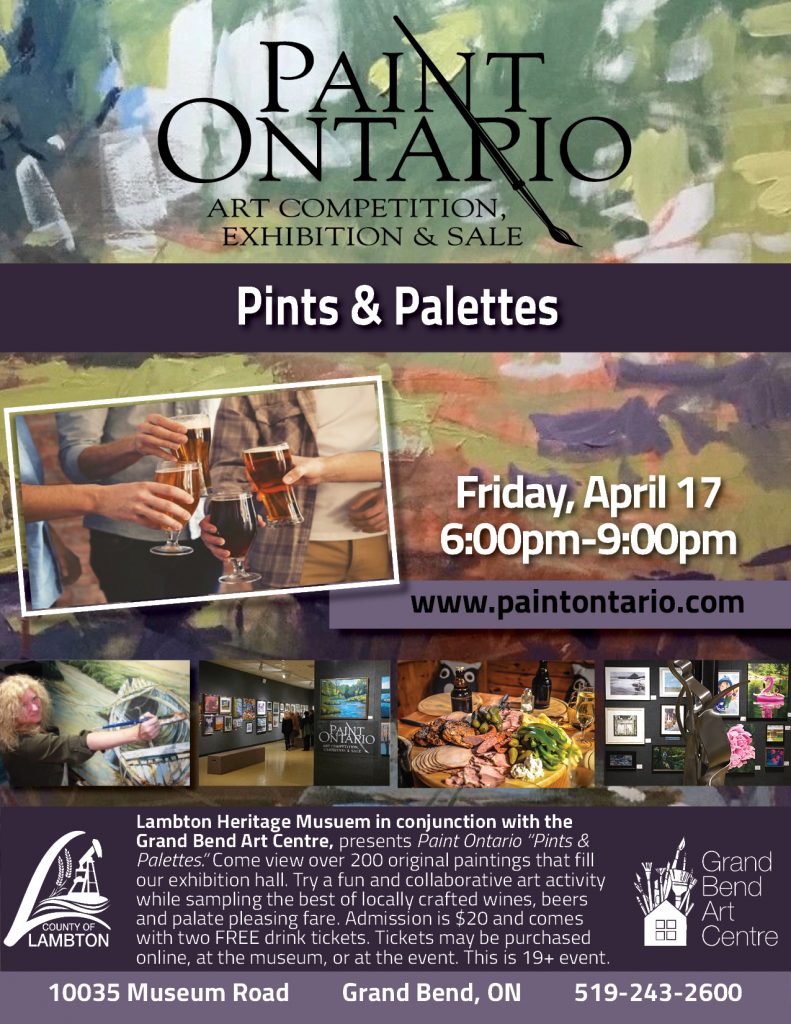 Guests can tour the gallery and try a fun and collaborative art activity.
You can also sample the best of locally crafted beers and palate pleasing fare.
This is a ticketed event and no artistic experience is required for the art activity. Advance tickets will be available for purchase online or you may pay your admission at the door.
We are excited to have a number of artists joining us on this evening to present live demonstrations: Jamie Jardine, Paul Abeleira, Marion Anderson and Bijan Ghalehpardaz. Please visit the demonstrations page to learn more about these artists.
Bijan's Art Supply will also have many artists' supplies available for purchase on this evening.