Paint Ontario Gala Kicks Off Three Weeks of Art Extavaganza!
On Friday, March 29th the doors will open on the Paint Ontario Art Show and Sale at the Lambton Heritage Museum, Grand Bend. Artists are awarded over $7,000 in prizes and the show attracts visitors from all over Southern Ontario and beyond.
The scope of Paint Ontario is enormous. Over 200 original paintings fill the exhibition hall to capacity and bring to life the beauty, character and diversity of Ontario. Newly introduced in 2018 and back by popular demand is the show-within-a-show, the 'Faces of Ontario', a portraiture showcase. Show prices range from $200 to $4000, making purchasing an original piece of art accessible to all.
For visitors, art comes to life with live demonstrations by international, national and local artists. There are workshops for artists too. Show visitors will enjoy a Saturday bar featuring an Ontario wine and a great craft beer.
Opening Night Reception – 
March 29 from 4 to 9
Awards Presentation at 7
Free Admission      Cash Bar
 Local restaurants will be offering "Paint Ontario Specials" throughout the three weeks of the show.
Dates – March 30 to April 20, 2019
Open 10 until 5  week days
Open 11 to 5 weekends
Admission: $5 for adults
$4 for students and
$3 for children
The Local Area – Accommodations
Stay and Play Special $99 Room Rate, plus complementary show admission at two excellent Grand Bend hotels (both have swimming pools):

  click on logo to view website
click here to make a reservation.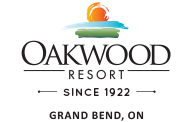 click on logo to visit website
click here
to make a reservation
Local Transportation
Groups of visitors can arrive courtesy of Wave Transportation and Tours. Contact 548-388-9283 to arrange personalized transportation for your group within 100 km of Grand Bend.