Please note: At this time all workshops listed on this page are cancelled, with the hope of rescheduling at a later date. If you have registered you will be notified of any change in this status in a timely fashion. Thank you for your patience and understanding.
Register for a Workshop – CLICK HERE
Tickets also available online through Ticketwindow
March 28th and 29th 9:30-4:30
Jamie Jardine
"Painting the Landscape"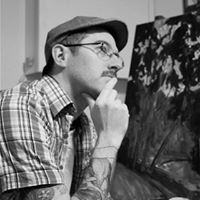 Jamie Jardine studied Fine Art at Fanshawe College from 1996-2000. Jardine is currently a private visual arts teacher as well as a working artist. Throughout his career, Jardine has exhibited works at galleries in Toronto and London, as well as at Paint Ontario where last year he won Second Place.
This workshop is open to everyone. Jamie conducts his workshops in such a way as to accommodate each participant and their particular skill level. it is a very relaxed and easy atmosphere and he is open to lots of questions. Please read this testimonial to Jamie's excellent teaching skills.
Cost: $150
Location: Grand Bend Art Centre 16 Municipal Drive (by the Legion) Grand Bend Ontario
---
In this workshop Jamie will walk you through his step by step process in creating a landscape in oil. Jamie has been plein air painting for 20 years in addition to his studio work. Jamie will cover 10 key steps in his process: selecting a location/subject; supplies/equipment; preparation; palette/brushes; preparing the canvas/panel; composition; preliminary sketch; blocking in; refining; and finishing.
No specific palette is necessary for this workshop. Please bring the supplies you are most comfortable with. A significant aspect of this session is talking about colours and how he uses them. Please bring a painting surface that is prepped and ready to go.
You are welcome to contact Jamie with any questions or concerns 519 520 8639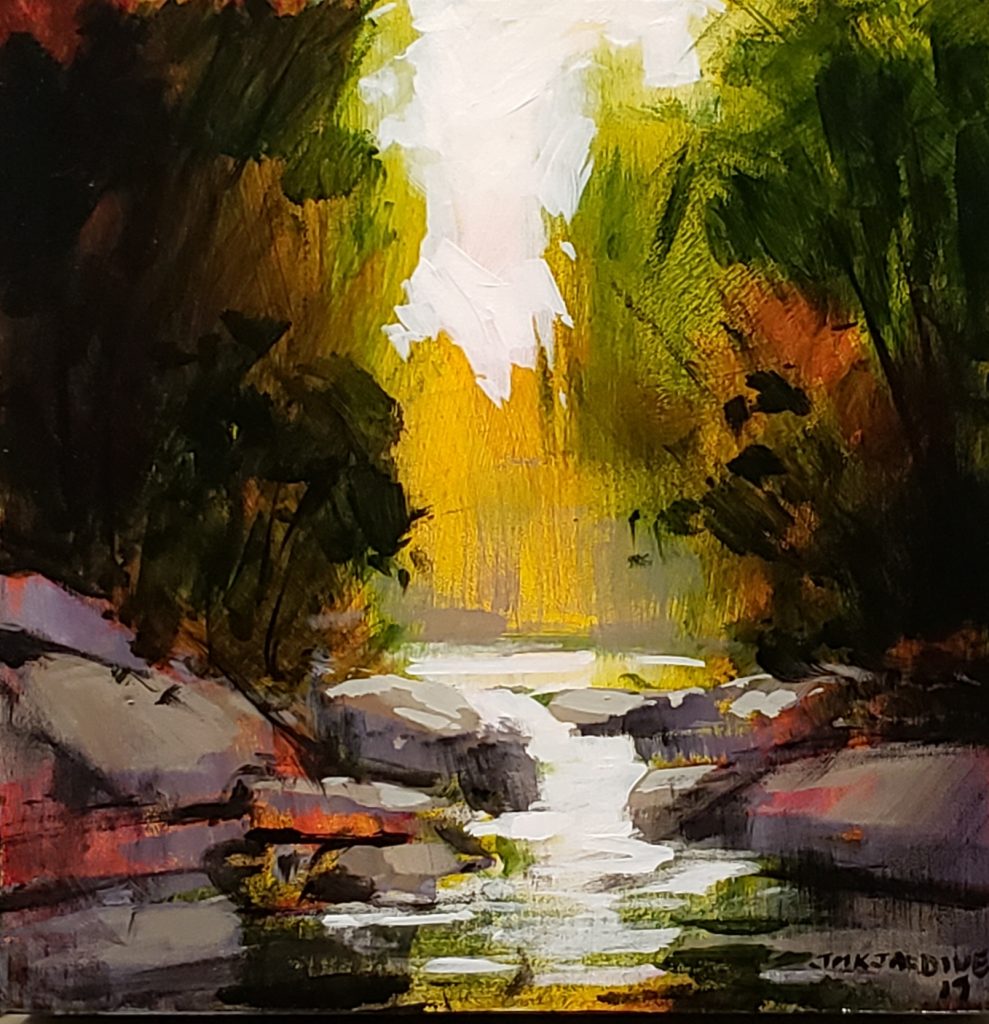 April 4th 9:30 a.m. to 4:30 p.m.
"Colour Theory"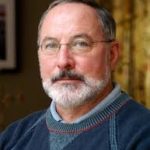 A graduate of the H. B. Beal Special Art program, David has combined a career as a Creative Director in advertising with many other interests including painting, photography, writing, woodworking and sailing.
Raised on a southwestern Ontario farm, David continues to enjoy growing things and interacting with the natural environment… animals, gardening, the landscape and the constantly changing weather of the Grand Bend shoreline. These subjects are a constant part of his life and work.
David's paintings have twice been Best in Show winners of Paint the Huron Shores, the predecessor of Paint Ontario. His work has been featured in many publications and is represented in collections around the world.
Cost: $75
Location: Grand Bend Art Centre 16 Municipal Drive (by the Legion) Grand Bend Ontario
Are you frustrated by your inability to use colour effectively in your art? See colours you love in paintings but seem unable to duplicate them in your own work? Think there are special colours that some artists can buy but you can't get them? I've been there!
Forget what colours look like on your palette. Colours are defined by the other colours around them in your painting, as in reality. In real life, colours are affected by atmosphere and distance too. The further they are away in the distance in a landscape or in foggy conditions, the more muted bright colours become… reds and yellows fade into the predominately cooler distant blues and green, while they remain bright in the foreground.
This workshop will show you how to use colour more effectively in your work. Learn about the "colour sphere" that lets you mix colours more confidently on your palette and on your canvas. Test your newfound knowledge by mixing your own colours with the same "gray value"… i.e. mix yellows that are the same darkness as purples, match reds to blues of the same intensity, etc.
Demonstrations and examples will illustrate how these principals work in actual paintings.
At the end of the day, you will be able to approach your art with more confidence, achieve results that will give you more satisfaction, and begin to create a body of work you can be proud of.
There will be a break for lunch (bring yours along or you are free to go out to one of our fine local eateries) and informal discussion.
Materials required: brushes, limited palette of acrylics, heavier art paper.
---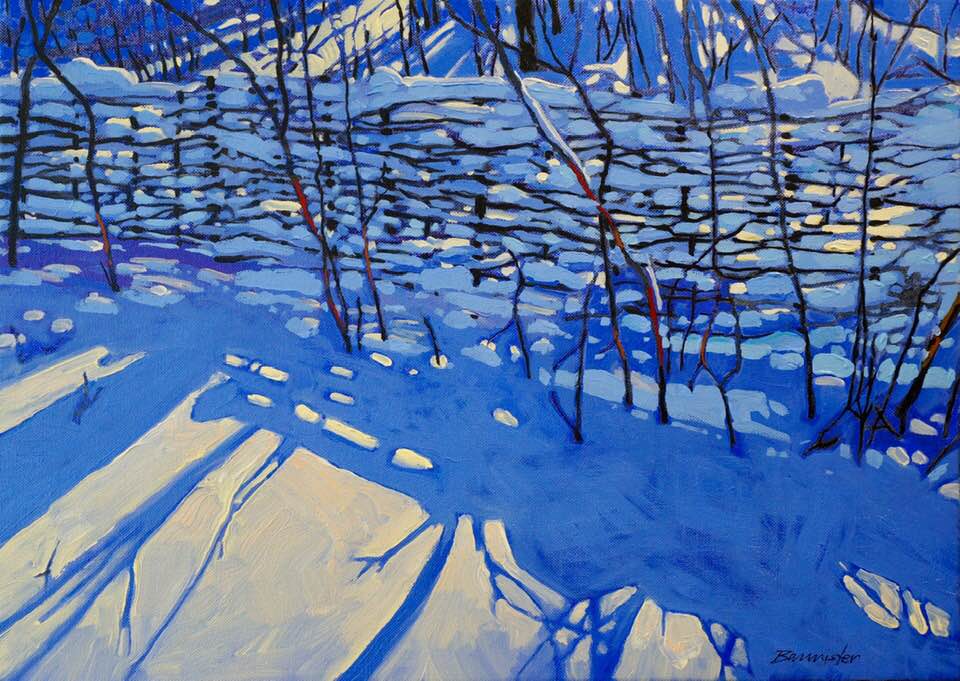 Life Drawing with your Peers
---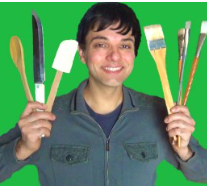 Paul does paint from 'life' and uses oil paint almost exclusively, as a lasting and flexible medium. His paintings are poignant and beautiful – whether it is a female portrait study, a bowl of glistening fruit, or a shiny, familiar can of Coke, all are executed with care and skill. "I am a sucker for anything with shine – metal, glass, water. It's difficult to make something shiny come to life, and I love that challenge." He now teaches other painters, and follows the same passion. "It's rewarding," says Paul, "to help people over their struggle to get a certain effect, like a reflection on water, so that it will really glisten." Paul has worked hard for years to master techniques and is happy to share his secrets with his students so that they can find success too.
Life Drawing Sessions happen Wednesday nights in April – the 1st, 8th and 15th – at the Centre from 6:30 to 8:30 p.m. On Saturday the 18th there will be a session from 2 – 4 p.m.
There is no need to register ahead of time and the $20 fee covers the cost of a live model.
This is not a class, but an opportunity for ANYONE at ANY LEVEL to come on out and practise your drawing skills. If you have materials (charcoal, paper, conte, pencils etc.) bring them along, if not we can set you up no problem – so don't let anything stop you from coming out and giving it a try! It is casual, calm, friendly and super fun!