After acceptance in 2021 this page will be replaced with an input form that will take you to a personalized list of the artwork you submitted to Paint Ontario.
The Security Login Code is highlighted on the Entry Form that was emailed to you after successful entry.
The input form will look like this.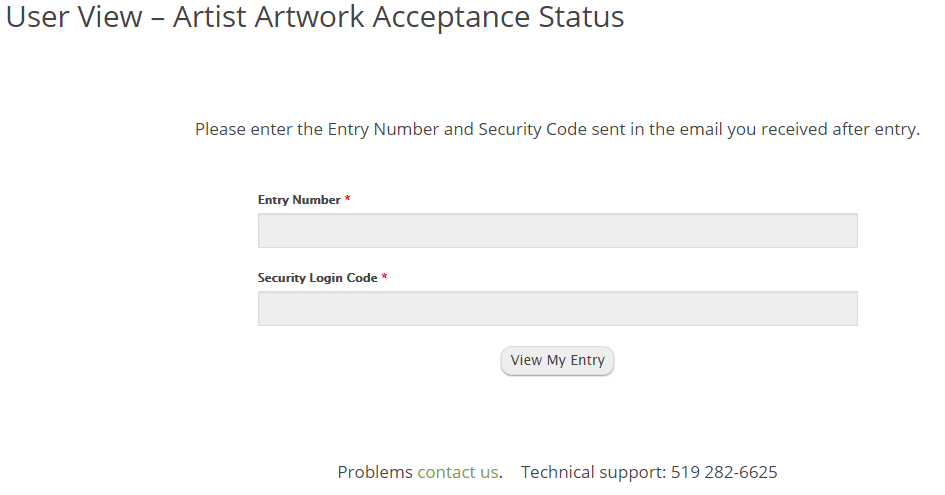 The Acceptance Status Form will look like this.